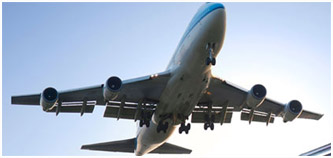 Babak Larian, MD, FACS, is known around the world for his parathyroid expertise and frequently has patients fly in from out of town for consultations and surgery at the CENTER for Advanced Parathyroid Surgery.
The CENTER for Advanced Parathyroid Surgery office is located in Beverly Hills near many of the finest restaurants, hotels, and shopping venues in Southern California, including the popular Rodeo Drive! For our patients who are traveling to see Dr. Larian, we want to make the travel-planning process as simple as possible, so we have listed airport, hotel, and car service information below. Please contact us if you have any further questions.
Consult With Dr. Larian Today!
Los Angeles International Airport is the largest and busiest airport in the Greater Los Angeles Area and the state of California, as well as being one of the largest international airports in the United States. It is most often referred to by its IATA airport code LAX, with the letters pronounced individually.
Los Angeles International Airport (LAX)
(310) 646-5252
1 World Way
Los Angeles, CA 90045
http://www.lawa.org/
We recommend the following hotels located close to Dr. Larian's office in the heart of Beverly Hills: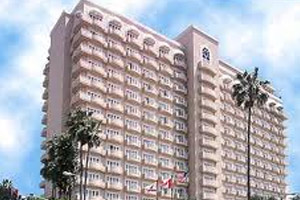 (310) 228-1234
2025 Avenue of the Stars
Los Angeles, CA 90067
Average nightly rate: $279+
Hyatt Regency Century Plaza
(310) 855-8888
733 NW Knoll Drive
West Hollywood, CA 90069
Average nightly rate: $239+
Le Parc Suite Hotel  
Choosing the right medical center and surgeon is one of the most important decisions you make during the process of achieving the results you desire. It is important that you find a surgeon who is not just competent and experienced, but one who understands your individual needs and goals as well.
Because of our easy to access and unique location, in combination with our extraordinary lineup of renowned physicians, we attract interest from not only Southern California, but the world. Our highly sought out surgeons offers outstanding patient service and results, which means patients are willing to travel to achieve the results they desire.
If you are traveling to see one of our world-class doctors, know that we want to help make your travel planning as easy as possible. We regularly help many of our out-of-town-patients with airport transportation, recovery centers, and much more. We are even able to offer some special rates for hotel accommodations for our out-of-town-patients.
It is our goal to make it as easy as possible for anyone who is coming to see us from out of town. This is something that is very common for us, and we do it on a weekly basis.
Here are the steps taken by most of our out-of-town-patients:
Register online and make arrangements with Shelly, our patient coordinator.
Send test results via email or fax.
Skype or phone consultation is arranged with Dr. Larian so he can review your case.
If you are a candidate for surgery, you will talk to the surgery coordinator to provide more information, including insurance information (if available). A date for surgery will be scheduled.
Most patients arrive the day before surgery, at which time you come into the office for your pre-operative appointment with Dr. Larian. At this time he will do an ultrasound to identify the exact location of the parathyroid tumor in preparation for surgery the day after.
Surgery will be performed at either La Peer Surgery Center or Cedars-Sinai Medical Center.
You may leave and fly back home the very same day, although most of our patients choose to stay and fly home the next day.
If you have any questions about traveling to see Dr. Larian at the CENTER for Advanced Parathyroid Surgery, please contact us here or call us at 310.461.0300.